Thank You to Our 2024 Corporate Sponsors
THE FUTURE OF ENERGY IS AT OTC
Be at the Forefront of Energy Technologies and Innovations and Make Plans to Attend OTC 2024
Since 1969, the Offshore Technology Conference (OTC) has served as a central hub convening energy professionals from around the world to share ideas and innovations, discuss, debate, and build consensus around the most pressing topics facing the offshore energy sector.
As the world transitions to a more sustainable and low-carbon future, no other event provides attendees with more diverse conversations focused on the latest developments needed to accelerate the global energy mix. Whether it's oil and gas, solar, wind, hydrogen, and other marine resources, these conversations will be centered around the innovations that could help shift and drive the world's energy mix.
Join other industry professionals from 6–9 May 2024 to share your knowledge, experience, and vision.
Want to be one of the first to know when registration goes live?

Three-Day Dedicated Offshore Wind Energy Thread
Shape vital conversations around offshore wind energy by presenting your research, ideas, and innovations to discuss technology advances, learnings, and the critical role offshore wind plays in the energy journey.
Topics include site characterization, supply chain, installation, operation and maintenance, environmental impacts, and more.
Exhibiting at OTC is an excellent way to connect with and promote your brand among offshore energy professionals from more than 100 countries. Across four days, industry thought leaders, investors, buyers, and entrepreneurs will meet in Houston – the energy capital of the world – to develop business partnerships and learn about the latest advances, challenges, and opportunities.
Whatever your place in the offshore energy supply chain, exhibiting at OTC will give you the platform to make a big impression on thousands of buyers from around the world.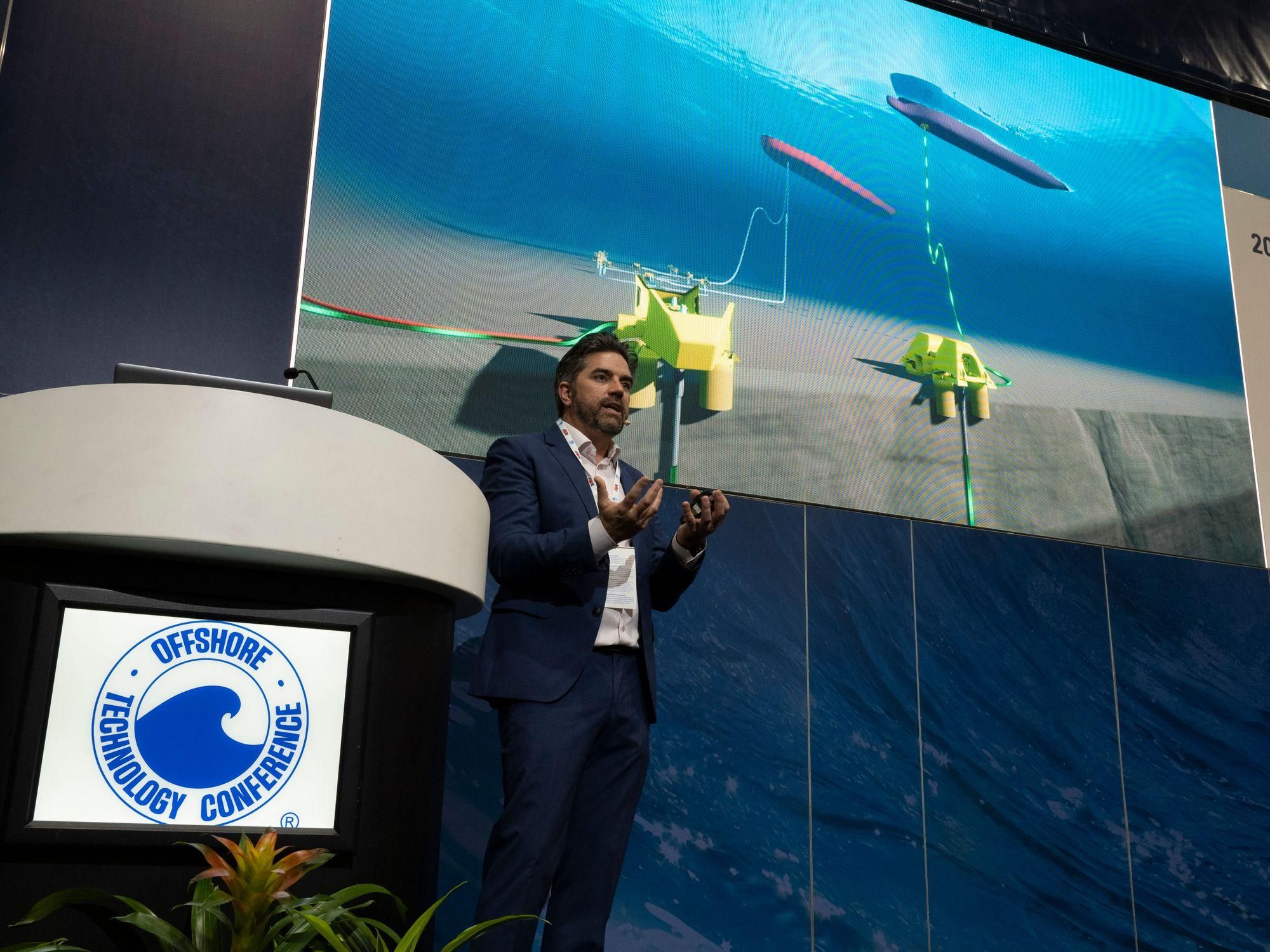 Position Your Company as an Energy Transition Partner
Whether your company is involved in carbon capture, wind, or hydrogen the Energy Transition Pavilion is reserved for you–the trailblazers moving the needle on progress toward achieving a lower-carbon industry.
Share your expertise and become an energy transition partner today.
Sponsorship Opportunities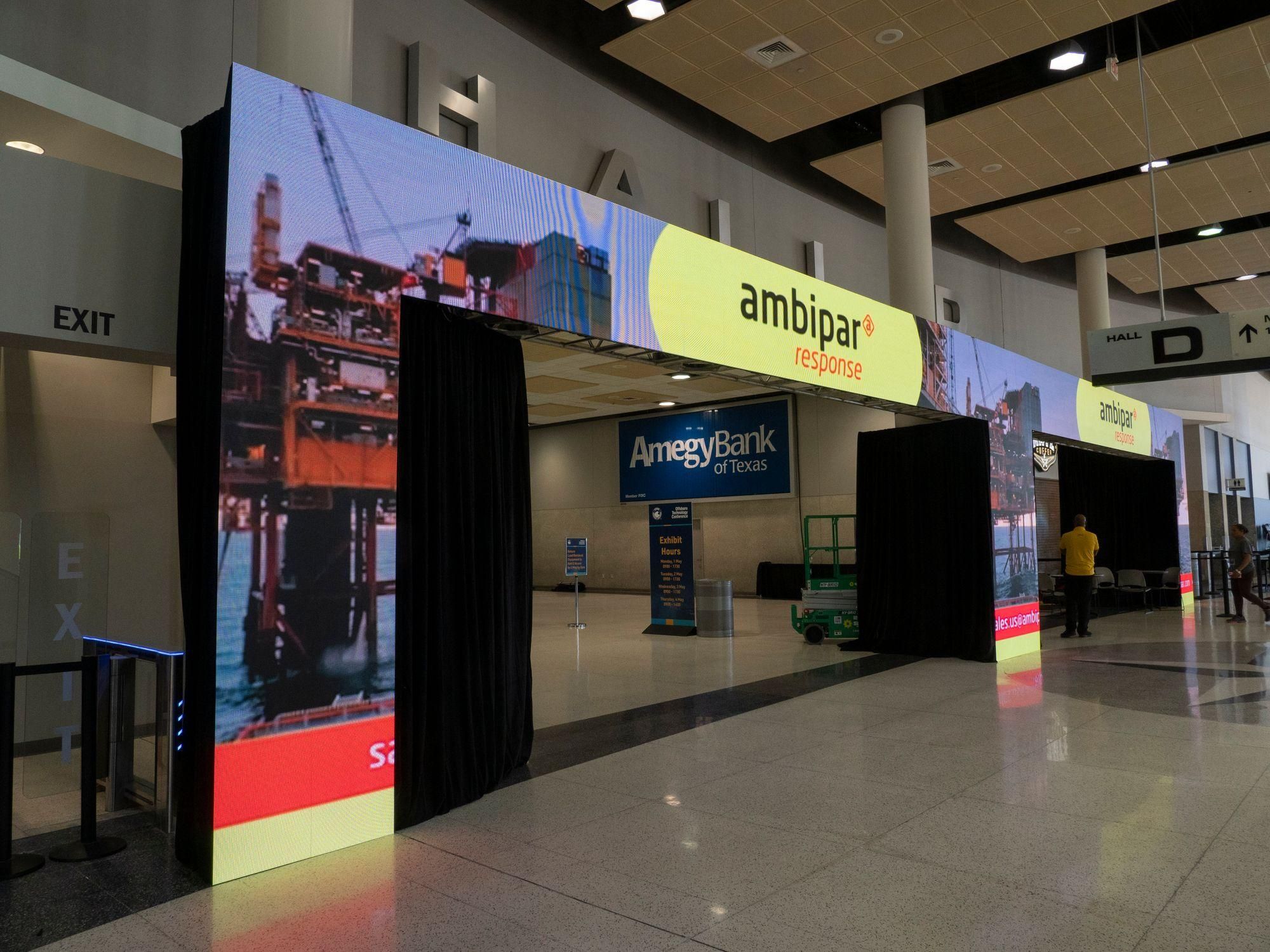 Attract Customers to Your Booth

Drive revenue and results with an onsite advertising and sponsorship solution for lead generation and sales conversions. By attracting potential customers to your booth, effectively showcasing your offerings, and establishing a positive brand impression, you can increase the likelihood of securing immediate sales or nurturing prospects for future conversions.
Engaging directly with attendees through onsite advertising and sponsorships enables your company to receive instant feedback on product offerings, services, and marketing efforts.
Highlighted Sponsorship Opportunity
NEW this year to the exhibit floor is the OTC Futbol Zone. In partnership with the Houston Dynamo and Dash, the OTC Futbol Zone will feature a virtual reality soccer challenge, opportunities for networking, and a chance to meet members of both of Houston's professional soccer teams.
No matter the size of your business, don't miss out on an exciting opportunity to promote your brand in the OTC Futbol Zone!
Recognize an Early Career Professional Today!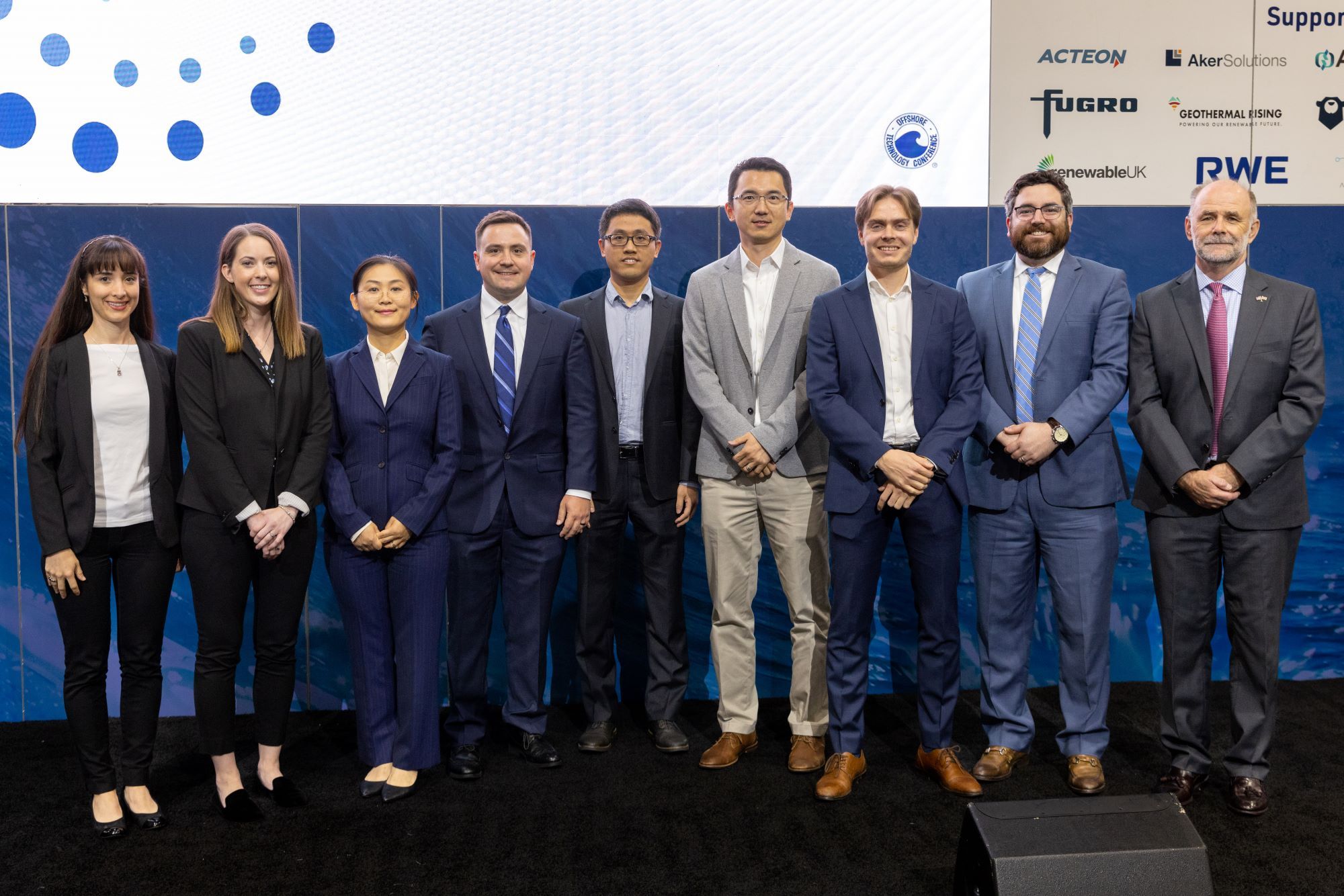 Accepting Nominations for the 2024 Emerging Leaders Program
Do you know an early career professional who is passionate about their field of work, dedicated to industry service, and highly focused on safety in the workplace? If so, nominate that individual today and give them the recognition they've earned.
These are early career professionals who have fewer than 10 years of experience in the offshore energy sector.
NOMINATION DEADLINE: Thursday, 7 December 2023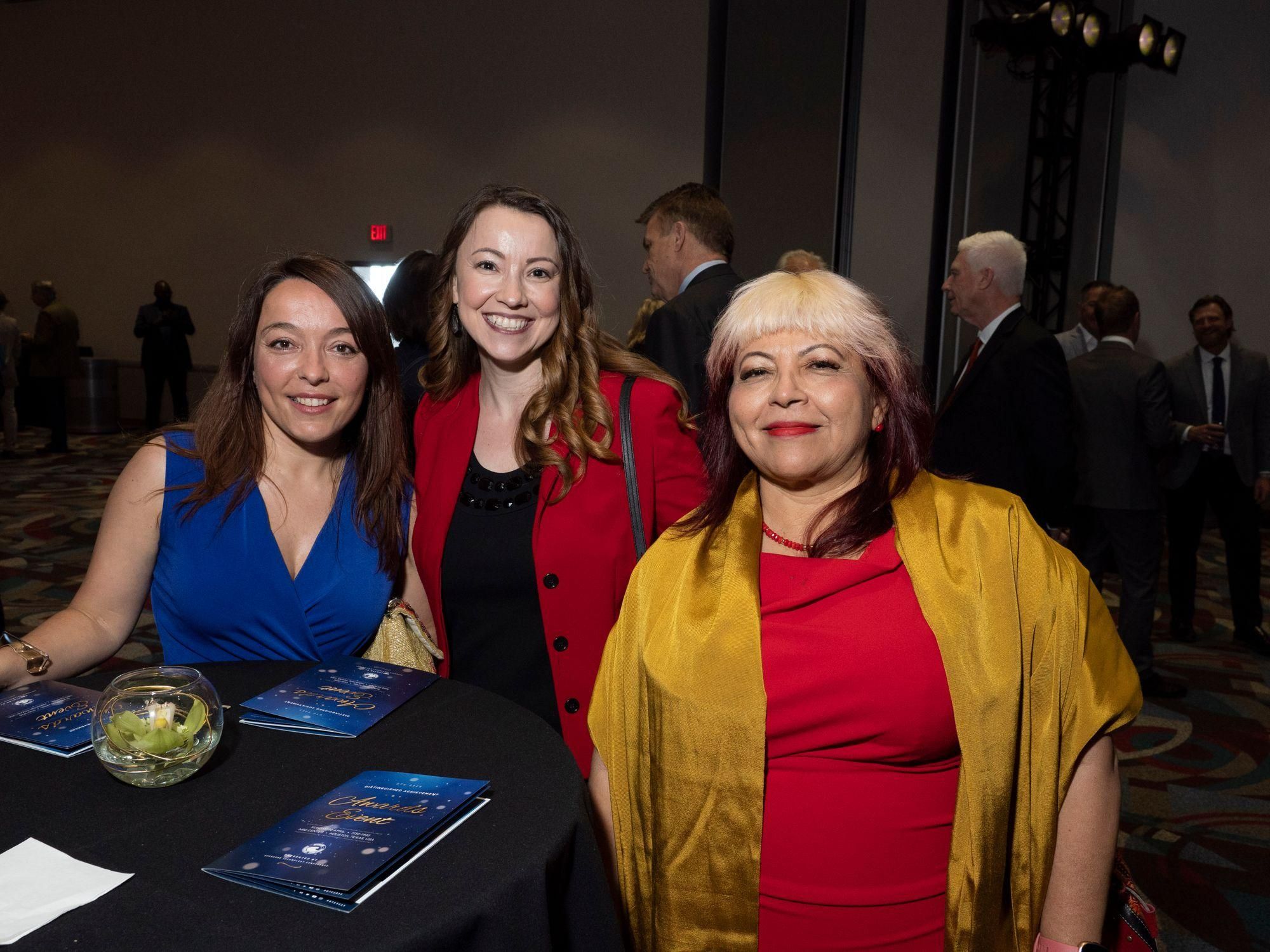 Networking Opportunities
Each day at OTC you have the opportunity to collaborate with your peers, hear new ideas, and validate or change your perspective on the ever-changing landscape of the offshore energy sector.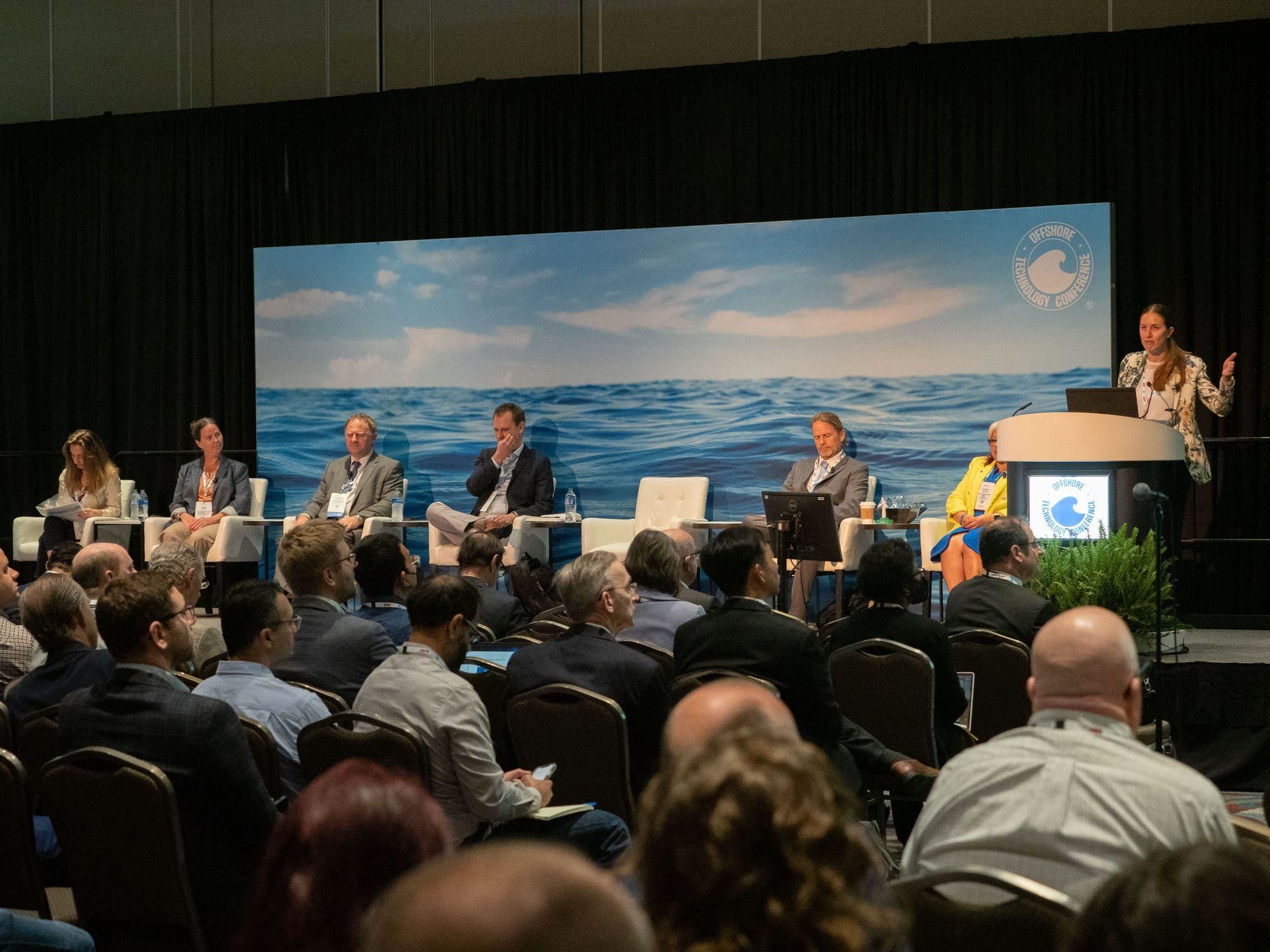 Technical Program
Each year, OTC brings a host of new panels and sessions to our technical program, debating and deliberating specific topics and issues facing the offshore energy sector.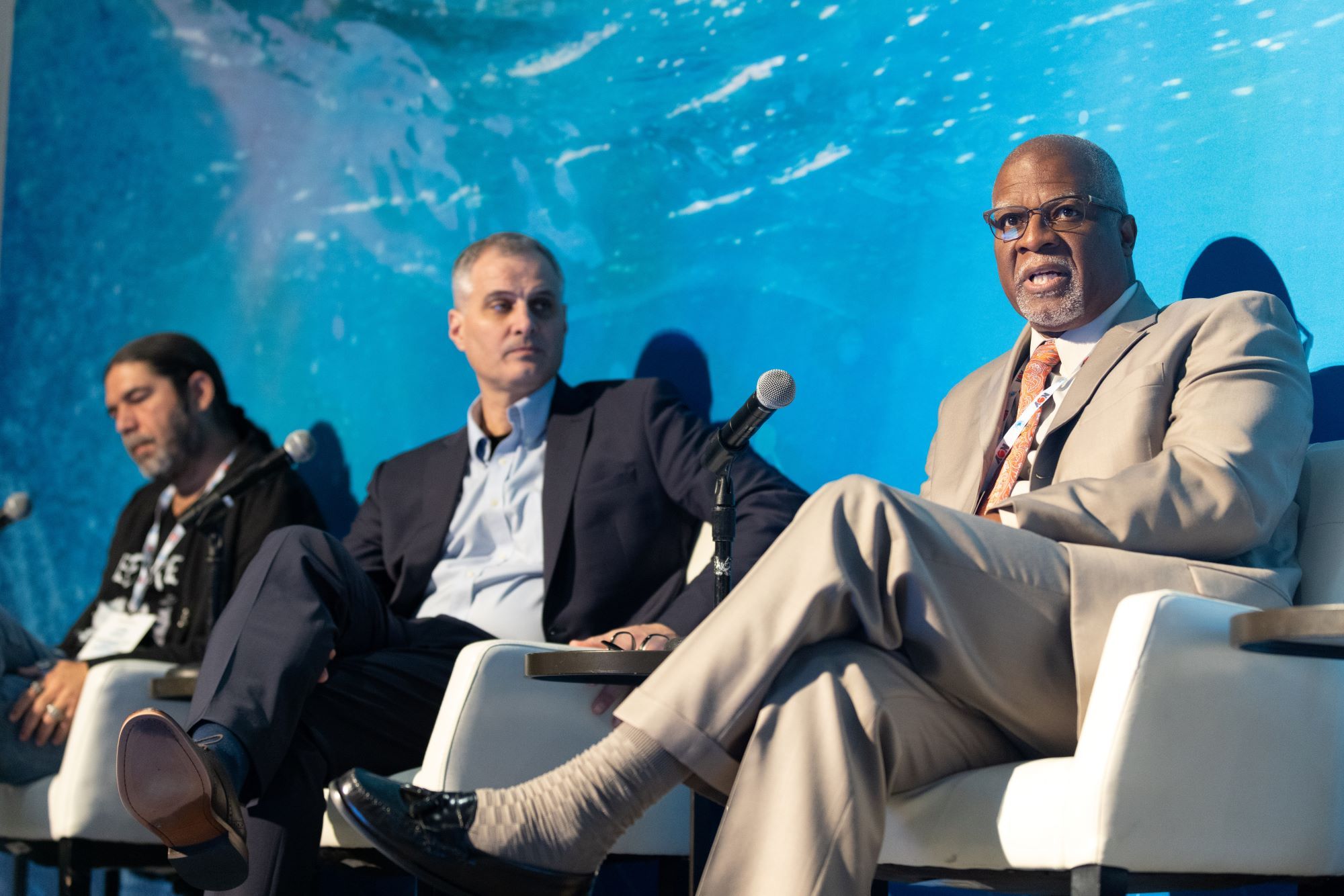 World-Class Technical Program
OTC focuses on the technologies and innovations needed to continue to provide the world's energy needs while helping create a cleaner, healthier, and more sustainable future for all.
With more than 300 papers, this is your opportunity to dive into a wide range of management, research, and technology-related issues advancing the offshore E&P sector.
To view the content, you must log in to OnePetro. Creating a login account is free.
OTC 2023 Final Press Release
Houston, Texas, USA (4 May 2023) – Energy professionals from around the world concluded a successful week at the Offshore Technology Conference (OTC) today at NRG Park, Houston, Texas, USA. Gathering to discuss the offshore sector's critical role in the energy transition and the opportunities for critical minerals, hydrogen, and carbon capture and storage, among other topics like cyber security and diversity, equity, and inclusion, participants had the opportunity to connect with top industry leaders showcasing the latest innovations and technological advancements.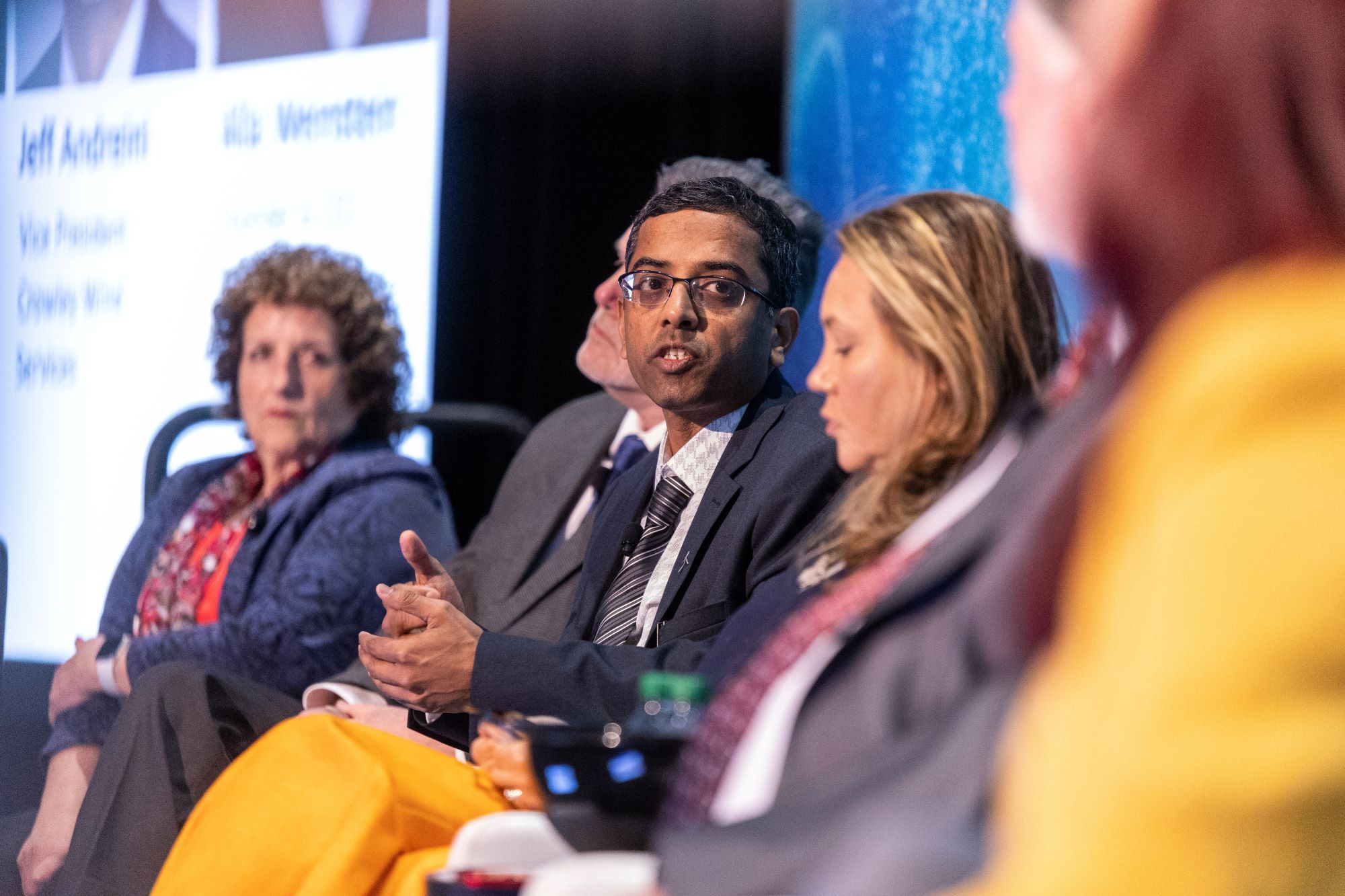 Offshore Technology Conference 2024
NRG Park
Houston, Texas, USA
6–9 May 2024